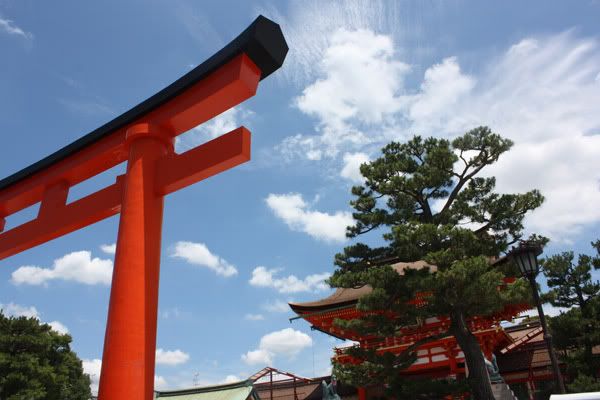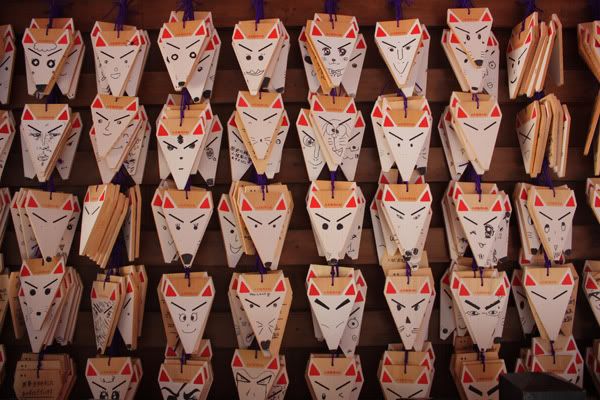 I've been meaning to post these photos from my Osaka/Kyoto trip. Perhaps I'm nostalgic for the summer.
1.
Fushimi-Inari
in Kyoto, where you can walk through the long row of shrine gates.
2. Fushimi-Inari is surrounded by statues of foxes. Here, you can write your wish or whatever you want on a wooden fox tablet. Mitsu was everywhere!
3. Entrance to
Kinkakuji
, Kyoto. I'm not sure if he noticed that I was taking his picture "in passing." I
stole his image
.
The only thing I've had in common with "Lost in Translation": this view, from where I stayed in Osaka with lovely family.