Summer is in full effect here! Mitsu has changed her couchwear, from a king-sized super fleece blanket to a Chihuahua-sized, thin, tiger-print blanket. Sometimes we catch her on the couch or floor in this pose, and we say, "Oh look, you fell over." Though here, she looks more twisted.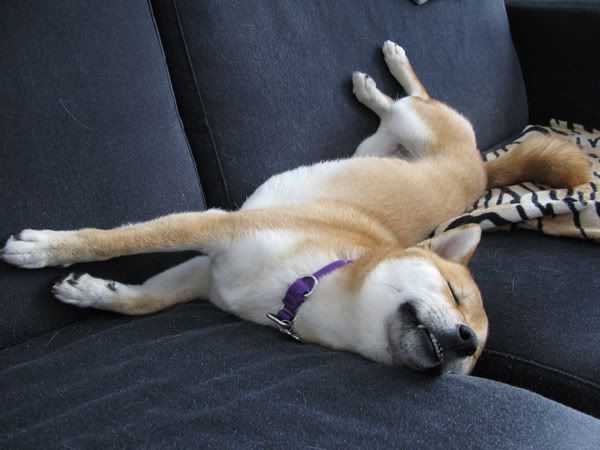 We grilled hot dogs this evening to inaugurate our new yardwear, also known as outdoor furniture from Target (on sale now!). It goes with the cute little patio Mordecai made last year. Do you like our weeds in the background?
I put the grilled bell pepper on my hot dog. Mordecai had a garnish, or what he called a relish, made of grilled green onions and garlic.
While we were away in Japan, Mitsu learned the art of begging from her Uncle Oji. Until she learns the art of drooling from him, I'm not complaining.
Happy summer!