I acquired a micro four-thirds camera while in Japan this past spring. One of the main justifications included being cheaper in Japan even with the then-atrocious exchange rate. Another is that it's much more compact than the Canon Rebel DSLR. A relatively minor but still important one is that it's cute, and so is
the girl
who advertises for it.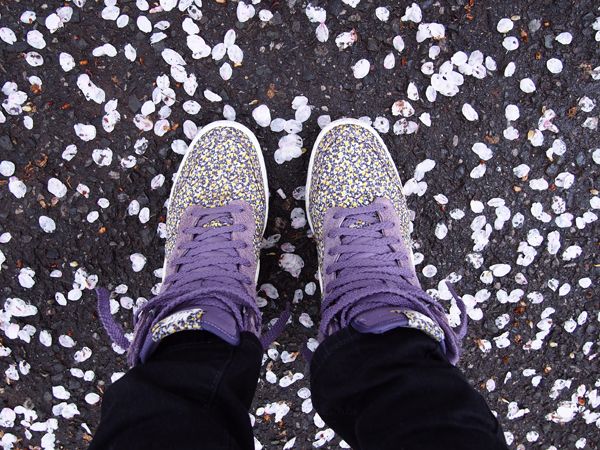 Requisite shoe/foot "selfie" with fallen sakura petals. I had never seen Japan during the cherry blossom season, and my timing was perfect. I arrived as they started to bloom and left as they fell. So I got to enjoy quite the spectacle. Also, these Liberty x Nike Sky High Dunks are the greatest things ever. There's a hidden wedge, so you get a little boost in height and leg length, if they are exposed. It might be good, if this sort of thing can ever be good, to "practice" for wearing higher heels at all. I think Nike knows that these are too popular not to make any more, so I'm waiting for the right print to appear to grab another pair.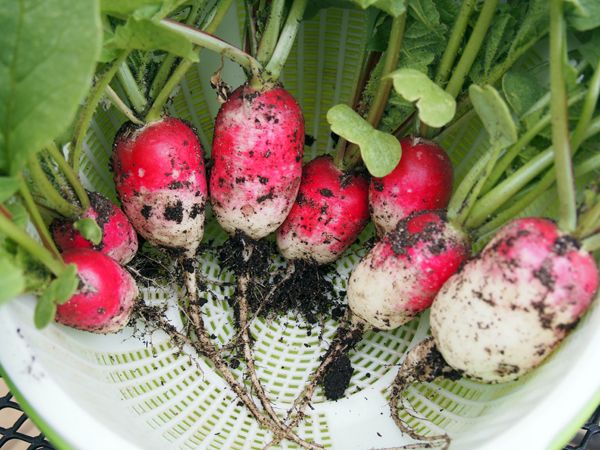 I planted radishes in late April. This past weekend, about a third of them were ready to be consumed with slices of buttered baguette and a sprinkle of salt. According to Ina Garten, this is how French schoolboys snack.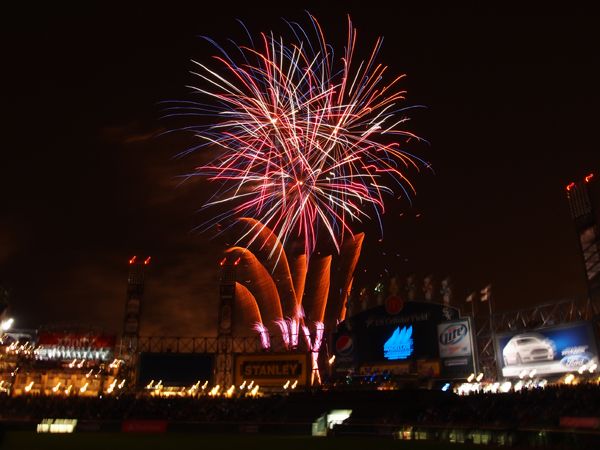 While basketball and hockey linger, baseball begins and its headlines are routinely ignored for Miami Heat news. Here, we went to a Tampa Bay vs. White Sox game in late April. Of course, it was freezing. We went a month later, just this past weekend. Of course, it was freezing. At least we got to see fireworks both times. This Olympus has a lot of settings, including a "fireworks" one, so I got this semi-decent shot. Semi because the fireworks look fancy, but the rest of the stadium makes you feel like you might be a little tipsy. There are other "art" settings, or modes, you can use to take pictures. I don't know the details, but I think it's like using a filter (yes, like Instagram filters, what other filters would I be talking about) without saving a raw, unfiltered form of the image. It's kind of unnecessary but fun to have on hand.
On chilly days, I wrap her up in her tiger blanket. I'm not sure she cares. I think she at least appreciates the pillows, particularly the blue one with the now-old school Doraemon print. As usual, Mitsu is a happy camper!
My most recent obsession right now is the historical drama series "Yae no Sakura." So, I'm also interested in the collapse of the Tokugawa regime. It makes me think about Japanese identity in a way than I've ever considered before...but I think about it like, ALL THE TIME. I have had to read the chapter on the fall of the Tokugawa bakufu in
a book
I used in a modern Japanese history class back at Grinnell with Professor Hshieh. I'm even re-reading some sections because so much drama went down in Tokyo and Kyoto during this time, and it's hard to keep track of all the details. It's funny, I used to care more about World War II, but I realize now how terribly ignorant I was of Japan's modernity and how it came to be. And all I had to do was get sucked into at least ONE historical drama. Best believe I'll be studying up on Kuroda Kanbei for the 2014 series. It'll star my favorite Johnny's actor,
Okada Junichi
. I knew his time would come! Or does being in an NHK series mean you're done? Anyway, there are homework materials to gather in the next six months!
And in two weeks, we will be taking a trip to Japan where I serve as the main guide and translator for Mordecai's family. But all I can hear in my mind is olde [sic] style Japanese language used in higher courts among lords, nobles, and their advisors, and in either a western or northeastern dialect, on top of it all. None of these forms of Japanese are useful for me in present-day Japan! Anyhoo, I live, the blog lives; expect some more posts on Japan or Japanese things, the only thing I will spend extra time to blog about!