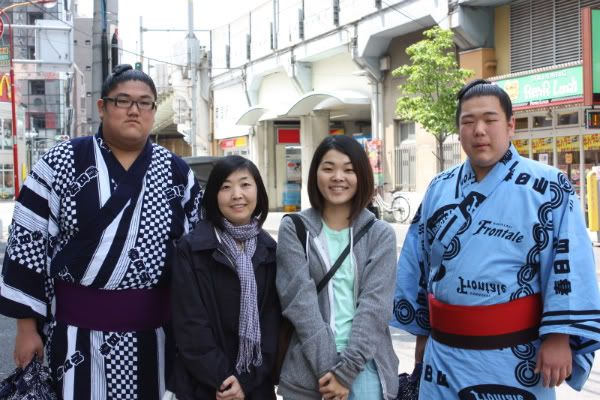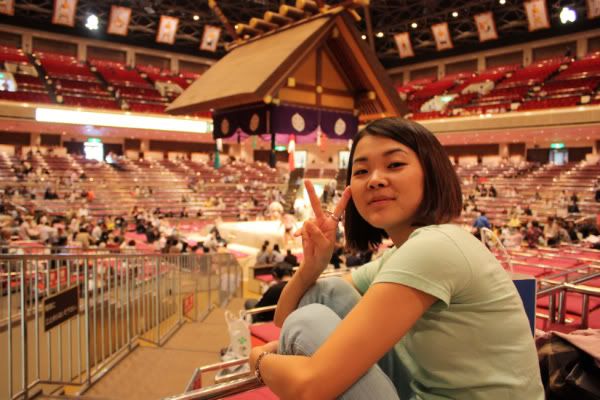 I'm in Japan right now, also known as Heaven or The Future.
My mom and I are determined to find out who those two sumo wrestlers are; right now the only thing we know is that they train at Kasugayama-beya in Kawasaki. They're probably of meager ranks now, but FUTURE BEASTS. All of the sumo wrestlers remind me of Totoro. I want to take one home and let it live under a tree or down a path of bushes and grow plants with them at night.
In all seriousness though, sumo wrestling was so much fun and wonderful. Hakuho is holy. Kotooshu is handsome. Baruto...looks like someone you'd run into on Milwaukee north of Diversey. It's a beautiful, old sport, and I want to see them all again and again.