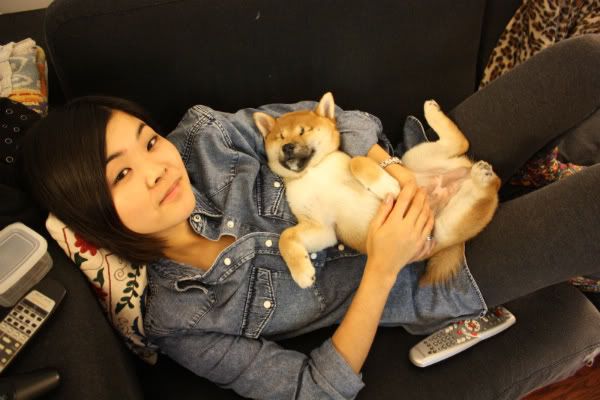 I don't know if I have any resolutions for this year except to continue ones from
last year
--wake up early (now mandatory with the puppy, but then naps-with-puppy become a problem); maintain healthy hair, nails, skin. And then there's some usual stuff, but it's probably more "grow the eff up" than resolutions, like be productive, clean the house, cook more often, spend wisely, and so on. One thing I do know is that I didn't go berserk for baseball in 2010, so I'd like to return to 2009-style passion for 2011 baseball. Anyway, like I did last year, here are my reflections on 2010.
Personal Best of 2010
Book: Axel Honneth, "Struggle for Recognition" & Thomas Harris, "Silence of the Lambs"
Album: Kylie Minogue, "Aphrodite"
Place visited: Yokohama, Japan & Vandalia, Ohio
Meal cooked:
Pork-ginger-miso dish from
Orange Page
, the Japanese equivalent of "Real Simple"
Movie: Nodame Cantabile: The Final Score, parts 1 & 2
Article read: Stanley Cavell, "Knowing and Acknowledging" & "Avoidance of Love"
Information learned: Various things about owning a home and a dog, including how common it is to improperly care for both of these things
Quote discovered: I don't really have a favorite quote from this year. Basically, I find inspiration in any philosopher (i.e., Stanley Cavell) who criticizes parts of mainstream analytic philosophy (i.e. an overemphasis on rationality and science at the expense of the self) that I find strange (i.e., the quote from last year will do).
Item Bought: Honda Fit, house, Mitsu