In addition to
the Twins vs. Tigers game,
we had some other adventures in Detroit. I loved Detroit and its surrounding suburbs and would go back any time in a heartbeat.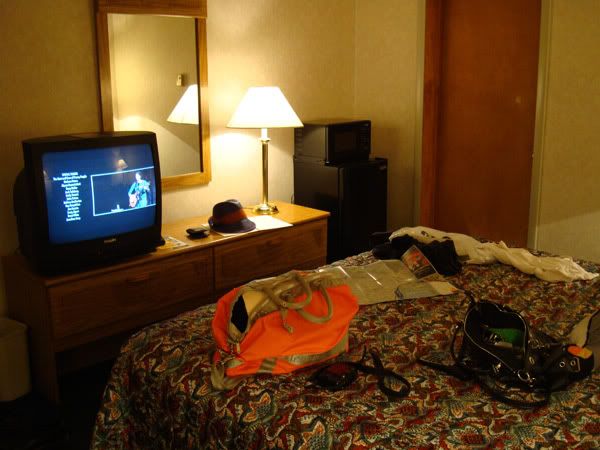 But I'll think twice about staying at Travelodge again. I appreciate their service because it's good, but I do not appreciate the stench of low-grade bathroom cleaner permeating the entire rented space. Also, the floor plan of this room and the motel rooms in "No Country For Old Men" are eerily similar. The only thing missing was a vent above the bathroom door where I could stuff a suitcase full of drug money and a detector thingie.
Mordecai is always searching for weird buildings and structures, and I knew we were not going to drive away from Detroit without looking at something that was not the GM headquarters building in downtown Detroit.

Apparently there is a townhouse complex designed by Mies van der Rohe in central Detroit. To get to it, we drove around some completely tore up neighborhood, spotted two tall Mies-esque condo buildings, and then noticed that there were some low, modern townhouses tucked away nearby that had "BY MIES VAN DER ROHE!!!" written all over them. I noticed the little playground that also looked like it was designed by Mies. Very simple, straightforward, and functional, if Mies' idea of having fun on bars was training to train like an Olympic gymnast. I definitely hurt myself climbing those bars. I need to stop pretending like I can still do tricks from grade school days.
After lunch at The Detroiter Bar, we searched baseball card shops and came up with Collectible Investments in none other than Royal Oaks, which is where we were staying.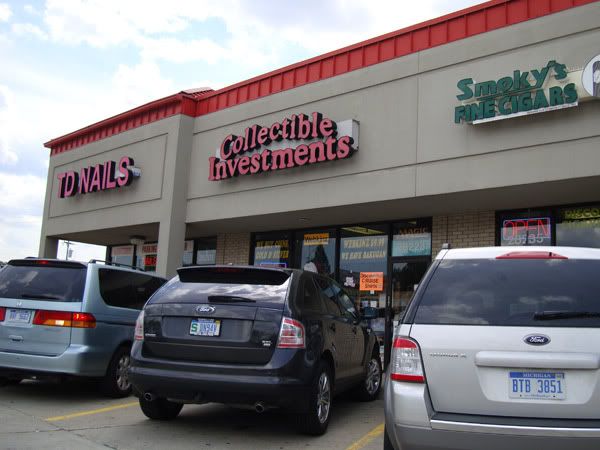 I'd say the store had more toys and Yu-gi-oh-type things than sports-related stuff, but I walked away with a few things I couldn't get in Chicago very easily. Mordecai got some box of old cards that wasn't worth whatever he paid, but I think he was content nonetheless.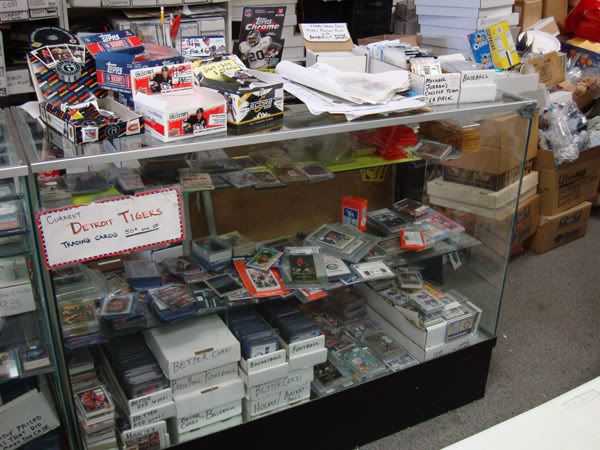 For Joe: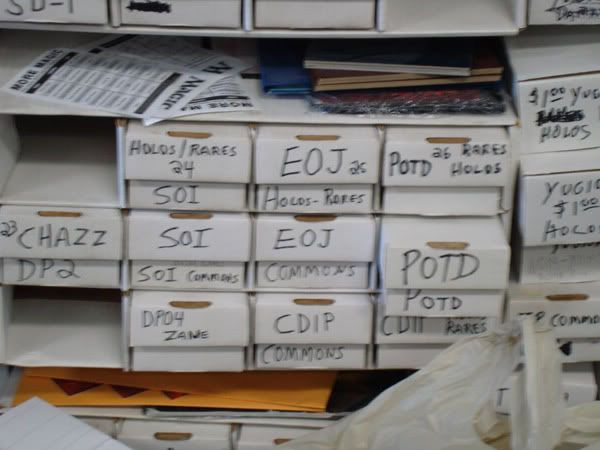 EOJ LIVES IN ROYAL OAKS, MICHIGAN!
We almost settled for a chain restaurant for coffee but came across the gem that is the Donut Cutter, not too far from Collectible Investments. I think it is a family-run establishment, and the interior looks like it's stuck in the late 80's, early 90's. I'm pretty sure that this is what Dunkin Donuts used to look like. The girl running the register and the other customers all knew each other by name and what was going on, generally, in each others' lives.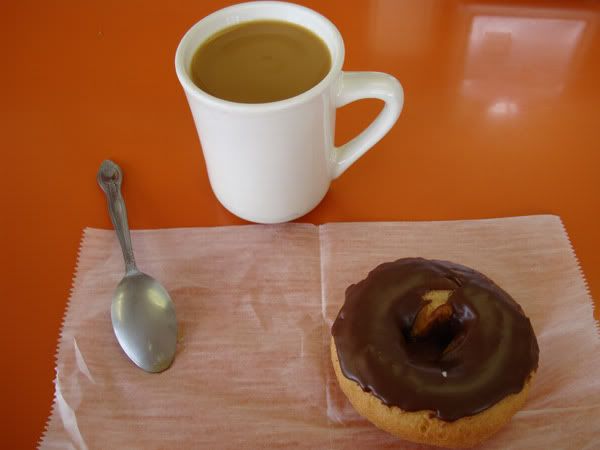 I had what I guess is the old fashioned donut, and Mordecai had a glazed donut. They were both good, but the glazed donut was fluffy and chewy and it made me regret my choice. I think I just like to eat what others are eating, but I swear, if there were such a thing as a donut-cloud, it'd be a glazed donut from the Donut Cutter in Royal Oaks!

The next day, it was pouring. But we escaped the storms by heading out west towards New Buffalo, Michigan, for our next destination. Along the way, we stopped at Big Boy.
When my parents went to get
Oji
, they stopped at a Big Boy and my mom bought the Big Boy figurine for me. So I felt kind of obligated to check it out. I had no idea it was an actual diner; I thought it was more like a McDonald's type of fast food restaurant. It was OK--I'd stop again for the novelty factor.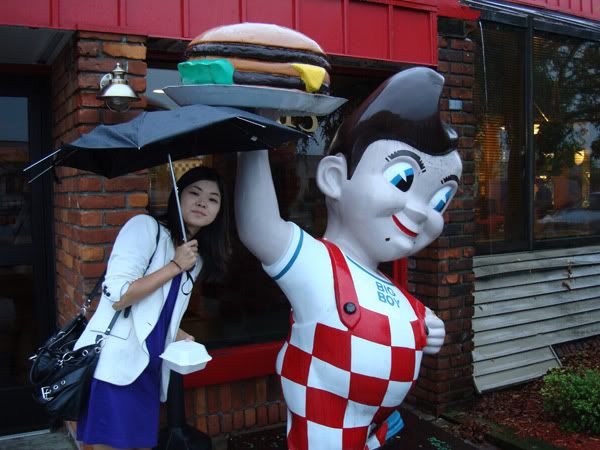 Took my pancakes with me on the road for some reason. Do you like my busted umbrella?


And then we were on our way to New Buffalo, where sun, heat, and humidity were waiting for us.
To be continued!