Day 29 – Something you could never get tired of doing.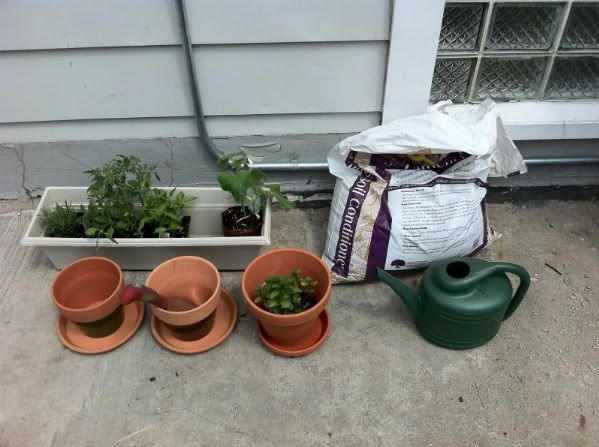 Planning projects for the house, getting started on them...that's the part I could never get tired of doing. The part that I need to work on is continuing the project, not half-assing it, not abandoning it, and moving along to other projects.
I did plant these things today
, except for the tomato, cucumber, and bell peppers, but that's because they need their own special bed, which Mordo is helping me figure out. I hope my plants like me.