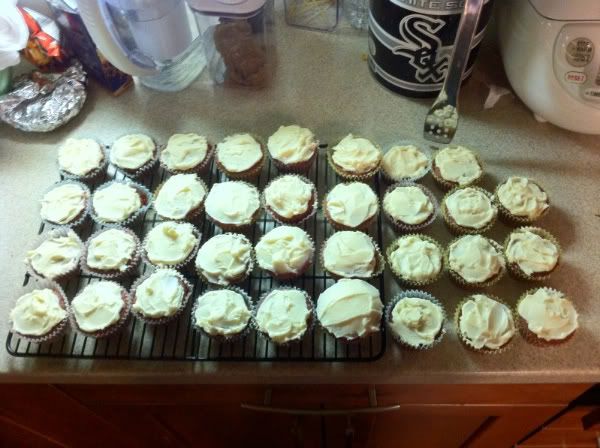 1/2 pound (8 ounces) cream cheese, softened

1 sticks unsalted butter, softened

1

teaspoon vanilla extract

2 cups sifted confectioners' sugar




Cream the butter and cream cheese together in a mixer until fluffy then add confectioners' sugar and vanilla and mix well. Then, try not to eat it all.
As usual, Emily's cupcakes are better. At least my frosting is sufficiently good.
Tomorrow is TRON LEGACY in 3D for IMAX. And laundry. And the usual puppy antics.