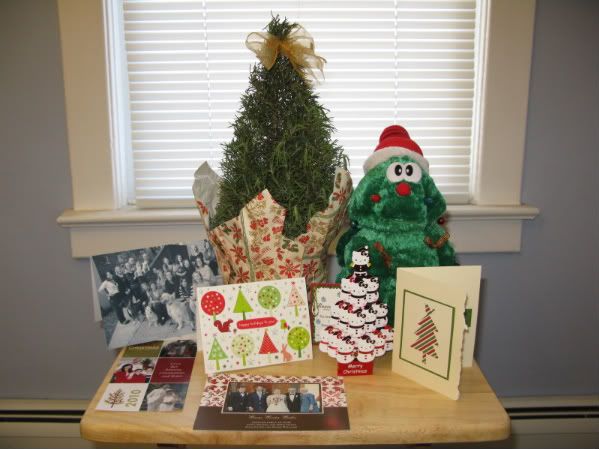 I'd say "Holiday Decorations," but the menorah was put away earlier and I think the Hanukkah candle holders should not be near so many flammable objects.
At the request of Mordecai's mom, we assembled some decorations. We got a little rosemary tree from Trader Joe's, and Mordecai found an animatronic tree that sings "Rockin' Around the Christmas Tree" at Walgreens. It was one of those moments where one of us says, "Look at this silly thing" and then it ends up home with us. This reminds me of someone, who, despite the addition of the puppy, is still a star member of our pack: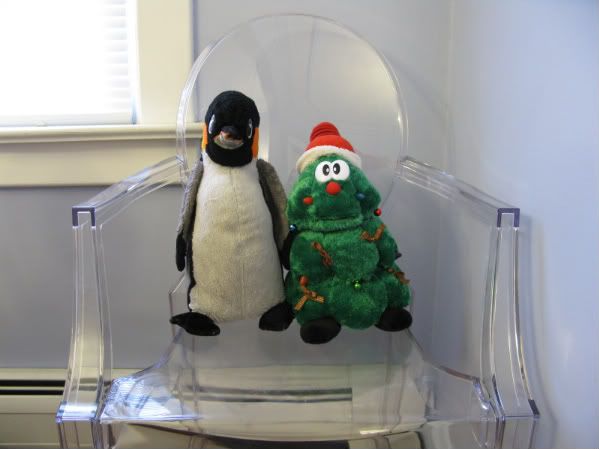 The tree's eyes reminds me a little of
Doraemon
.