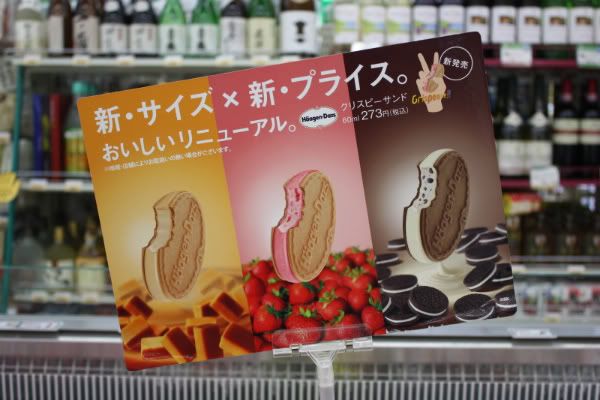 Haagen-Dazs's crispy ice cream sandwiches are now a little smaller and a little cheaper. I didn't buy any this time, but I liked the sign at Seven-Eleven.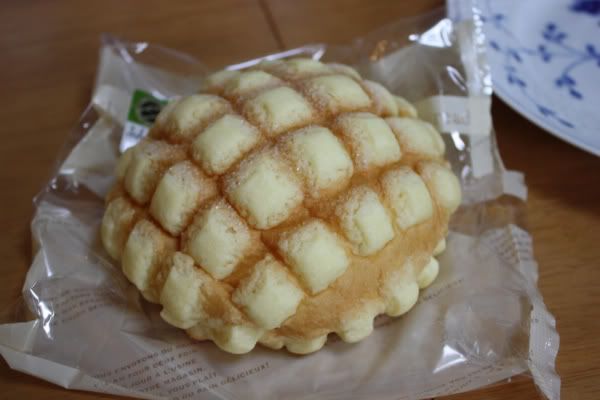 Melon pan from Seven Eleven.
We went to "Sweets Paradise," an all-you-can-eat-in-80-minutes restaurant in the new Sakuragicho shopping center, Colette Maré. They mostly serve desserts, but they also had Japanese curry rice and various kinds of pasta. This green tea cheesecake was the best.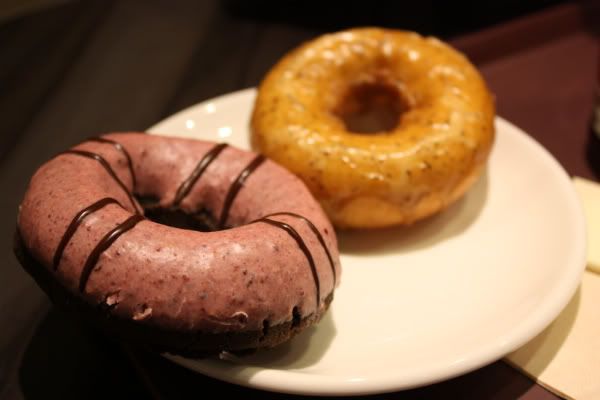 These are donuts from Cafe Andoland, the fancier cousin to Mister Donut. That's a cassis-orange donut in front and a lemon tea n the back. Even the ice tea tastes better here.