Today I had one of my sections observed by faculty. Each semester, observation day causes me great anxiety despite the fact that things usually go fine, if not quite well. I was so happy when everything was over. My afternoon nap was very pleasant.

I picked up Mordecai after work and we went to the Grandstand. I wanted a Marlins hat, and since they have a wall of all sorts of hats, we thought there might be some selection, but I guess the one I want is only available on the New Era site. I noticed a nice seafoam green-ish White Sox hat that I'm eyeing now, too. Wanty, wanty.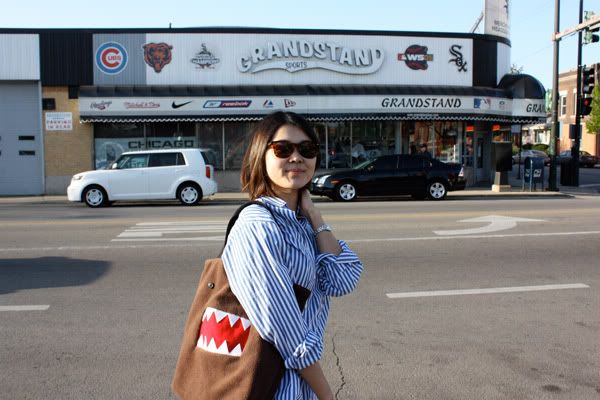 The Grandstand is just west of U.S. Cellular Field on 35th Street.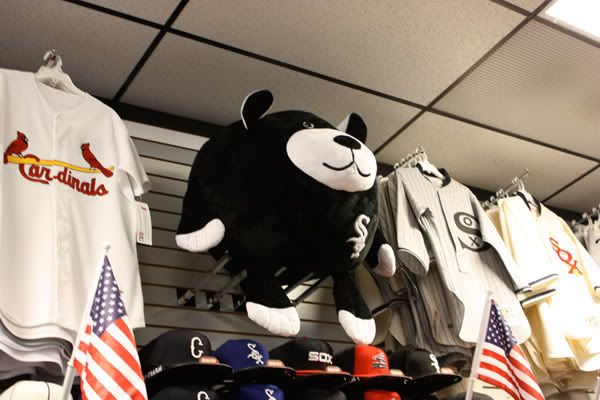 Giant White Sox Lubie!
We were heading to Taqueria El Milagro in Pilsen but then we saw a bright green roof and red and yellow parasols. This could only mean: White Sox-approved Vienna beef hot dogs!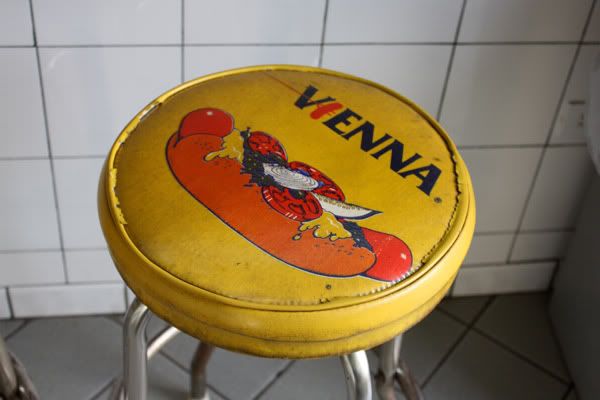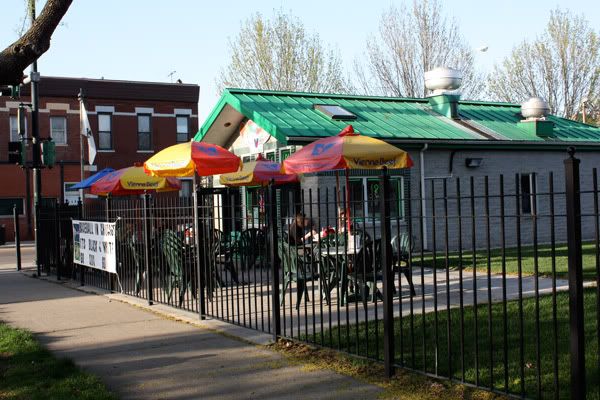 Morrie O'Malley's.
My mom made my Domo-kun bag.
There's a little hot dog stand a couple blocks west of U.S. Cellular Field that Mordecai and I frequent before games. It's super fast and cheap. But Morrie O'Malleys is infinitely superior. They appear to have locally made tamales, too.
Next Friday, we're going to our first Sox game of the season. They'll be hosting the Mariners, and I'm still not sure whether I want to see
King Felix
pitching. I love him and want to see him in action, but that means the White Sox will likely suffer. Anyway, barring inclement weather, that would be two fine Fridays in a row.