Day 27 – A picture of you last year and now and how have you changed since then?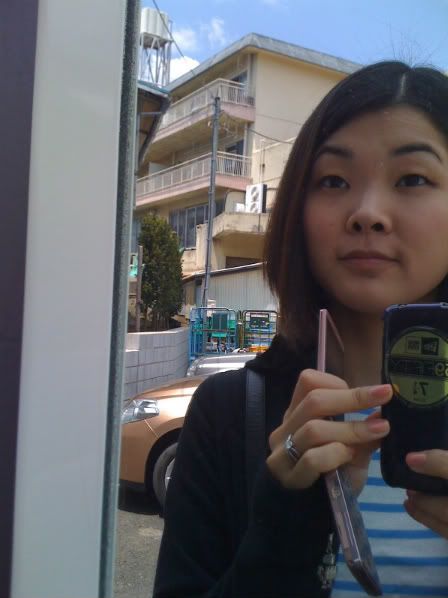 Here's a picture of me last year. Is that my mom's shirt? I was in Japan last May, a fact I can barely believe. Since last year, I've become much more domesticated. I also feel like I've aged a lot, or I can see the effects of aging more clearly.
I've fallen behind on my posts because I don't feel like posting a picture of myself in recent days. I started teaching the four-week "intensive" summer session, and it's pretty tiring. It's not as bad as everyone made it out to be though, at least so far. The material is stuff I've done before, which helps a lot. I like my students (only 13!) and I get the sense that they don't dislike me. So instead of a gpomyself, I present these others photos from day off today.
I went to Ulta today with a 20% off coupon to get pink nail polish by Essie. "Princess Pink" seems to have gone extinct, which is a tragedy, as it was my wedding pick and seemed easy to apply. I chose "Lovie Dovie," the Pepto Bismol color on my index finger. It was my mom's suggestion. I just tried it on more extensively, and Mordecai said it looks like a stripper's nail polish. It requires more care in application so I will try again tomorrow.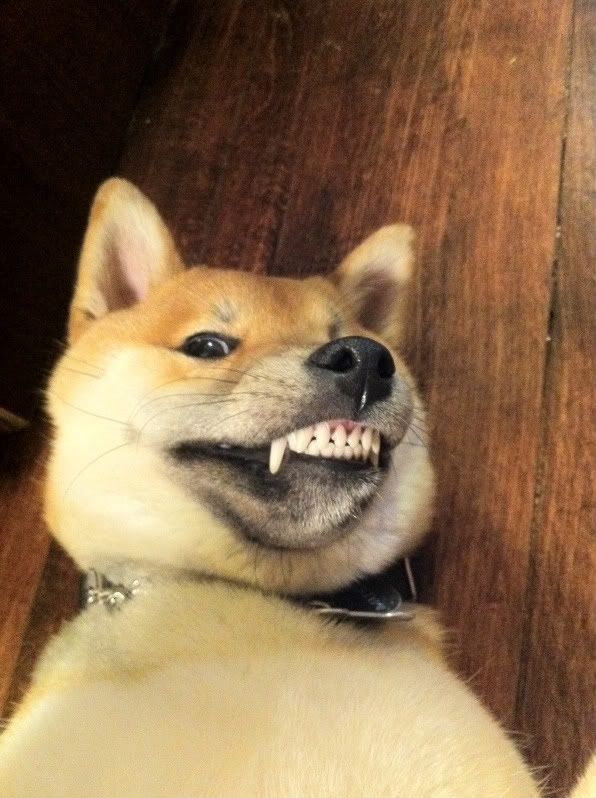 While I cooked dinner, Mitsu lied on her back and showed me her teeth. "You use peanut butter in your dinner and I get none in mine? I glare at you. Look at my teefs."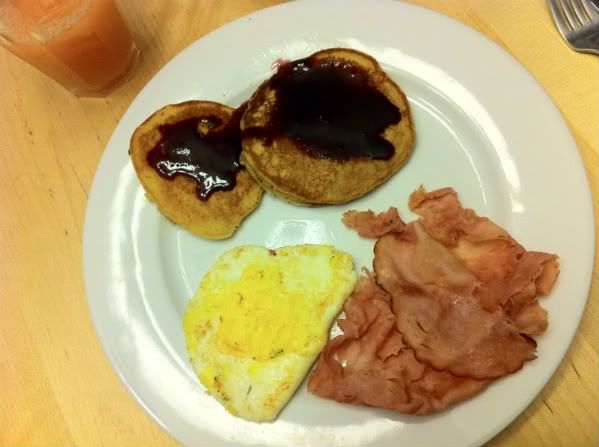 I realize this is not the most flattering picture, but that's PBJ pancakes (peanut butter pancakes, blackberry "syrup" [=heated preserves + water + lemon zest]), an egg, and some ham. This meal was inspired by Sunny Anderson's
"Let the Sun Shine In"
episode on her show, "Cooking for Real." I saw it for the second time this morning and decided today was the day for some PBJ pancakes, Sunny-style. I recommends them if you like peanut butter, and you can make whatever berry syrup you like! I wonder if almond butter would work with pancakes...? Is that too yuppie/Lincoln Park mom-like?