Chicago and its inhabitants are being severely punished right now by a massive snowstorm. The last time we were assaulted like this was in 1999, and I remember having about a week off from school. But I don't remember phrases like "potentially life-threatening," or "thundersnow" being thrown around back then. I am not looking forward to the aftermath, but my parents report that Oji is shedding a little early this year, which hopefully means spring is coming sooner rather than later. I'll put up with a thundersnowstorm and a day (or two? or three? please?) off of school if spring arrives sooner than usual.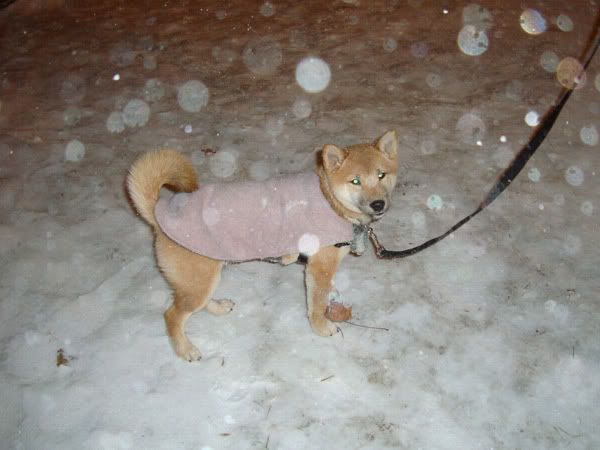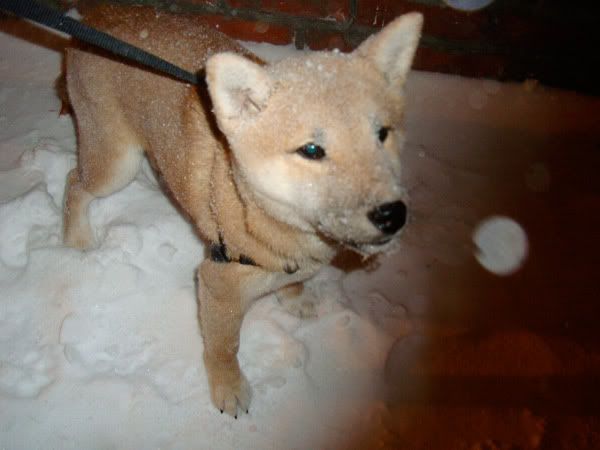 Mordecai and I took Mitsu out for a quick potty break. She was very displeased. Mordecai had to carry her out to the front, where there is less snow because it gets blown away. She quickly realized it wasn't going to get any better anywhere else, so she got to business and then immediately started whining to go back inside. I'm glad we have a dog with human-ish sensibilities. Also noteworthy about Mitsu and the elements: she seems to be able to sense patches of ice and water on the ground far sooner than I can. I wonder if she has good eyes, at least for a dog. This has actually helped me out a couple of times when I hadn't even noticed the ice. We don't need a repeat of
2008 of ankle breakage
. Thanks, Mitsu!