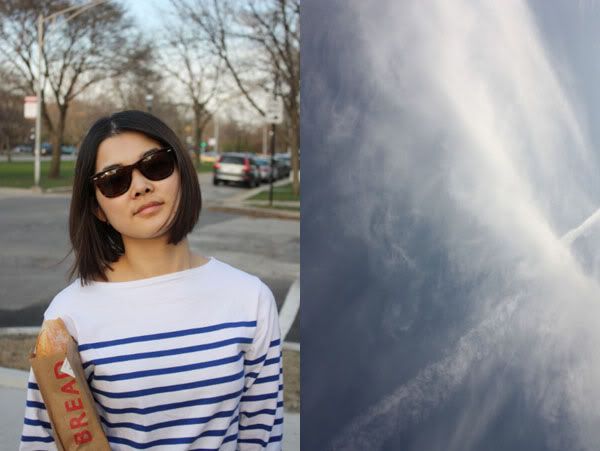 There isn't a whole lot of Beni-ness to my hair anymore, but as long as my head doesn't get all mushroom-like, that's OK.
It's been really warm the past couple of days in Chicago. Mordecai had the day off today and I finished teaching at noon. We walked to
Provenance
for macarons, but they were sold out. The guy promised me a box of four for tomorrow. Many people have been sending me articles about macarons--Jade, Naomi, my dad--and I'm pleased to read about more options in Chicago. Last year around this time, the only place I knew that provided macarons was
Vanille
. Hopefully I'll make my own oddly-shaped ones again soon!
It's late, I should go to bed. Most nights though, I have a hard time falling asleep because I'm so excited about baseball starting again.